Greetings Brawlers! It's been a month since we had a Mayhem Brawler developer diary together. Today we will talk about the Closed Beta, the process that perfected Mayhem Brawler.
The Closed Beta of Mayhem Brawler Starts
Remember we published an article about the Mayhem Brawler Closed Beta? If not, here is the link if you need to refresh your memory: Mayhem Brawler Closed Beta Is Starting.
From the moment our closed beta started, Mayhem Brawler has been a subject for many improvements & changes with our beta testers' feedback but let's talk about beta testers first.
Beta Testers and Special Forces
The Mayhem Brawler beta consisted of 2 parts, firstly Closed Beta and a second Special Forces beta. The first closed beta test made by handpicked professionals and content creators of beat 'em up world. We watched them during their test time, tracked their suggestions and bug detections, evaluated their participation, and moved to the 2nd part of the beta, which formed the "Special Forces of Stronghold" for Mayhem Brawler. Once again we are sharing our appreciation and gratitude to our Special Forces, let's give them a huge shout-out before we move on to the changes:
Shamsiddin "Mr.Din" Muhammad Jr.
James "J.Miller" Miller-Igietseme
O. Erdal "SesshoSeki" Ersoy
Devon "MajorPlayerz" Mcintosh
Antoine "Thelegendarydawes" Lewis-hall
Richard "Dick" Crosbie
Dale Tugman
And one last friend, a mighty young man with a golden heart, a true fighting game genius, a long lost officer that devastated us with his passing due to Covid-19, Barış Baran "InsanityIsHope" Padar 02.01.2002 – 23.04.2021. Rest In Peace…
Major Changes in Mayhem Brawler
During the closed beta, we made some minor and major changes. Some of them were our decision, while others were our testers' advice. Teamwork makes the dream work!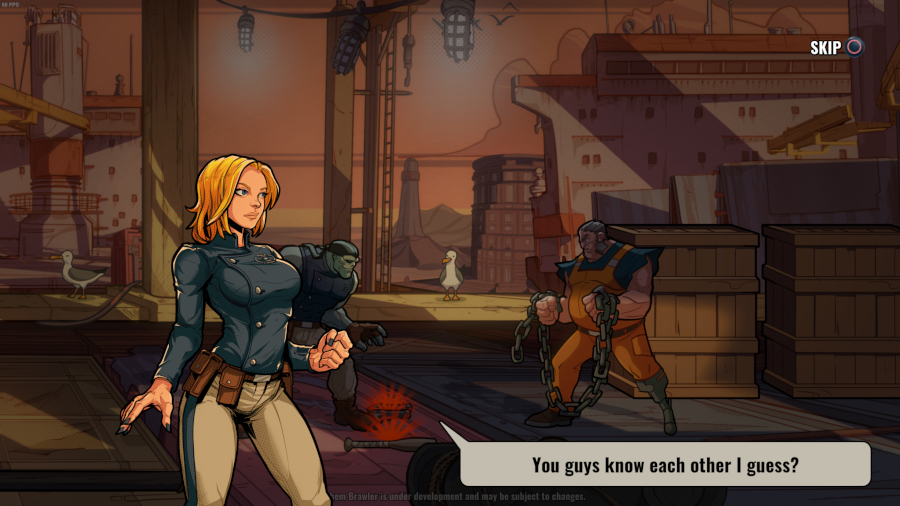 Here are a few examples of the major changes and additions:
Complete English voice-overs added! We already had this on our minds and we sorted things out. As a result, you can hear our officers pep talk to each other now! Mayhem Brawler also includes 11 different in-game language options as well
A new lycanthrope kind: Wererat
A new mejin kind: Mejin Brute
Quick recovery skill for all playable characters
Ability to attack right after the dash move ends
Payback timeout rework
One full bar of special move meter after every respawn
Juggle combo mechanic rework
Special move meter refill speed buff
HUI redesign
Dolphin "piledriver" move revamp
Lycanthrope "pounce" move readjustment
Grapple hit and throw attack damage buffs for heroes
More controller compatibility
Minor Changes
There is not much to say about the minor changes of Mayhem Brawler but still, a couple of adjustments have been made according to the feedback we got and experienced. These adjustments can be stated such as damage values of our heroes, minions, and lieutenants, along with adding animations to the backgrounds.
That was all for the announcement because we have a lot more to do! Now the release is closer than ever! We hope you are staying healthy at your houses, feeling happy, and playing a lot of games. And if you still haven't added Mayhem Brawler to your wishlist, here is the link or you can use the widget on the bottom of the page.
– Your friendly neighborhood superhero developers.