Hello Brawlers, I have covert information from Stronghold. The day has finally come for the Mayhem Brawler closed beta. You believed, so we made it! Now let's check together what happened since the start so you will know them once again and we will remember everything since the beginning. 
Development For Mayhem Brawler Begins
It was a cold winter day in the last quarter of 2019… Okay, let's get serious because we don't have much time! Development for Mayhem Brawler started in the last quarter of 2019 with a small but dedicated team. Brainstorms and decisions were made on the game's design. Let's not stretch this in an unnecessary amount of words, you can read about it from Mayhem Brawler Developer Diary – Part 1: Cracking Knuckles.
Xbox Summer Game Fest
We made a quick demo for Xbox Summer Game Fest 2020, which isn't even 10% of what we have right now. But players loved the demo regardless it was an extremely early stage build.  The result was cheerful because we got many positive feedbacks that will help shape our game today. Here is the demo link from the festival as a souvenir to us. The changes made and improvements can be found in Mayhem Brawler Developer Diary – Part 2: Combat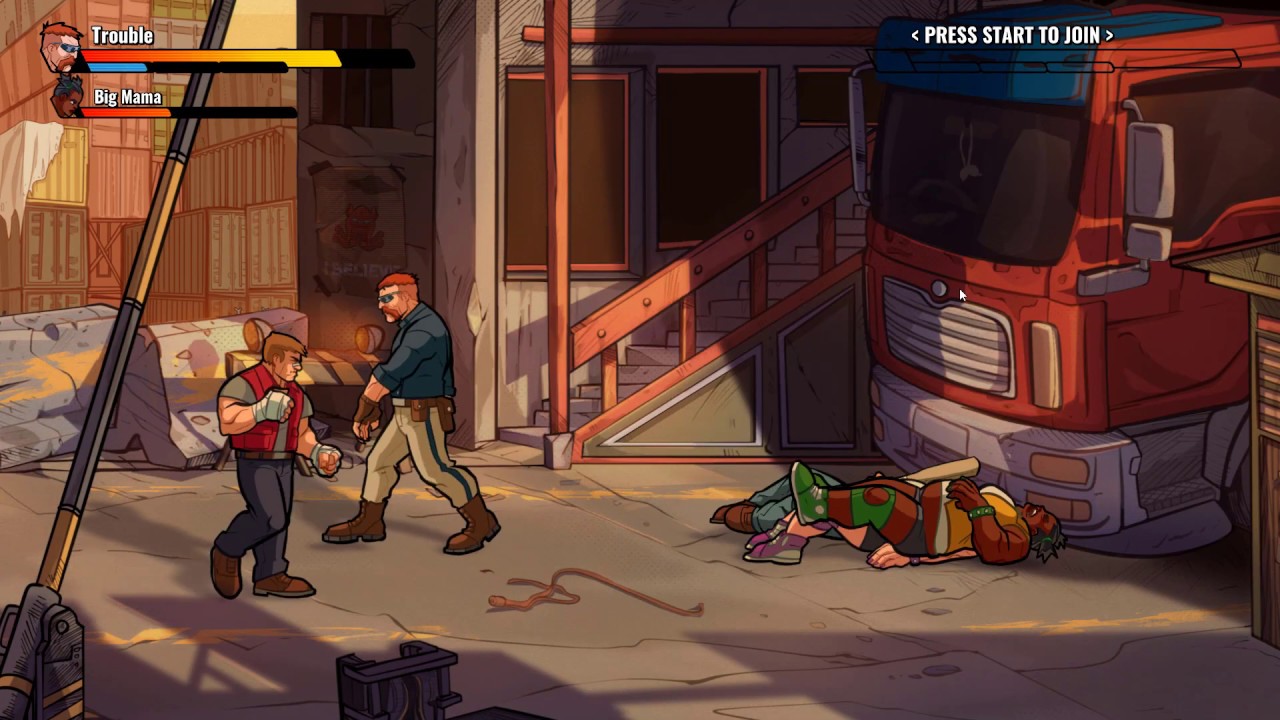 Announcement For Mayhem Brawler
On November 4th, we made our official announcement on all major platforms! You can read the article by clicking the title down below.
Hero Concept Announces: Mayhem Brawler!
Pandemic
And it has begun but humankind was stronger! And the Stronghold trusted in you! Our world experienced something once again in 100 years. That was shocking for everyone, our business model decision has been made over the home office too because we care about our crew and everyone out there's safety. In conclusion, Hero Concept stood home and worked as hard as everyone else, maybe a little more. With our new teammates, the Hero Concept family grew, as the family grew, our game grew too.
Also, we even celebrated our dearest Captain's birthday from home!
Developer Diaries for Mayhem Brawler
We wrote many developer diaries step-by-step for everything we did because we wanted you to be able to track our work too! So, you can read them by clicking the titles below.
Social Media Platforms
We have opened our Subreddit and Discord server with an IMGUR account in addition to our LinkedIn, Twitter, and Facebook accounts.
You can read the article for our Discord server and r/MayhemBrawler Subreddit by clicking the titles below.
Mayhem Brawler's Discord Channel is Live!
Mayhem Brawler Subreddit is Live!
Beta Testers of Mayhem Brawler
Our beta testers are cherry-picked professionals of the Beat em' Up genre or people who we trust their vision and opinions in gaming perspective. The closed beta test will be completed with their feedbacks and the game will be all-done.
Shamsiddin "Mr.Din" Muhammad Jr.
Tony "WULUM" Munoz
Steven "Bajo" ODonnell
James "J.Miller" Miller-Igietseme
Richard "Dick" Crosbie
O. Erdal "SesshoSeki" Ersoy
Devon "MajorPlayerz" Mcintosh
Billy "it_burns" Añonuevo
Nick "BlackRetroGamer" Davis
Bahadır "Dunpy" Guven
Batuhan "Krank" Belik
Ayberk "Flick" Seller
Felipe "felipeimlau" Imlau
"Neonaleon" from the Gentlebros Studios
Damla "Damkina" Kumul
Kheng Jian "KowlJay" Yeoh
Barış Baran "InsanityIsHope" Padar
And other professional players!
Release
If everything goes according to the plan, release for the Mayhem Brawler is planned for August(ish) to release!
That was all for the announcement because we have a lot more to do! Now release is closer than ever! While we are developing the beat 'em up of our lives for you guys, we hope you are staying safe in your homes and being happy, playing games. And if you still haven't added Mayhem Brawler to your wishlist, here is the link or you can use the widget on the bottom of the page.
– Your friendly neighborhood superhero developers.