Alien Busters! Long Time No See.
It has been two years since the release of Doughlings: Invasion, our love letter to the timeless classic Space Invaders. After delivering Mayhem Brawler to the iiRcade platform, we've started porting our previous titles on the system, where our classic reimaginations will feel right at home. While in this process, we took the opportunity to tune up Doughlings: Invasion a little along the road as well! Today, we will be talking about how Doughlings: Invasion is changing and what to expect from the title's upcoming update. Buckle up!
What's New?
The regular play mode will turn into the "Campaign" mode and receive multiple additions and balance changes. The most prominent of these new features is the level selection. After defeating the specific boss of that level, players can choose and play that particular section at will. If you've failed to defeat every Queen during your defense against the alien waves, fear not! Upon finishing the current level, the previous DNA tree will be fully upgraded for that specific character. Naturally, selectable levels will be separated between the difficulties.

Another addition is that players will no longer hold a fixed life the whole playthrough. Instead, Morpheus will commence his resistance with a certain amount of lives at the beginning of every level. We believe these implementations will give Morpheus the upper hand on his journey to save his people.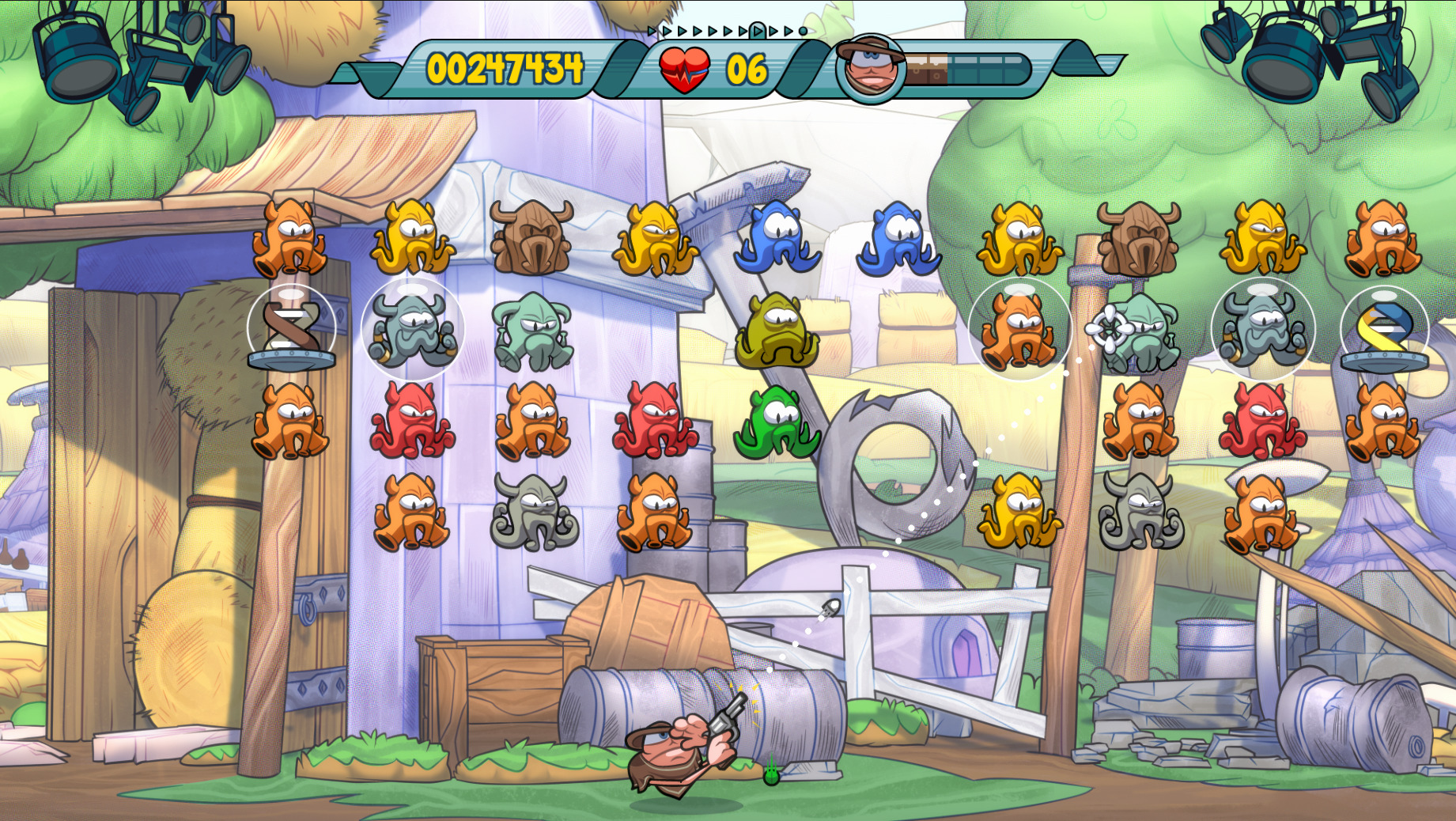 Those who want to experience the authentic way of playing this fixed shooter have the Arcade mode at their disposal. This mode will play just like the original version of the game with minor tweaks and changes. Players will need to save the imprisoned Doughlings and conserve their lives to withstand alien forces until the bitter end. Along with new modes to experience, players will find new mechanical and balance changes. We will be sharing a detailed patch note for those who want to learn what is new in the update, so stay tuned!
This Day We Fight!
As the Sensational Video Game Company, we in Hero Concept love the timeless classics of arcade gaming. Restoring the retro vibes and giving players that nostalgic feeling while making innovative approaches is our passion. We believe, Doughlings: Invasion is a one-of-a-kind experience as a fixed shooter. Due to this title staying true to the classics, it caused an unexpected difficulty for the newcomers. By addressing these issues, we feel the title will shine out brighter than ever.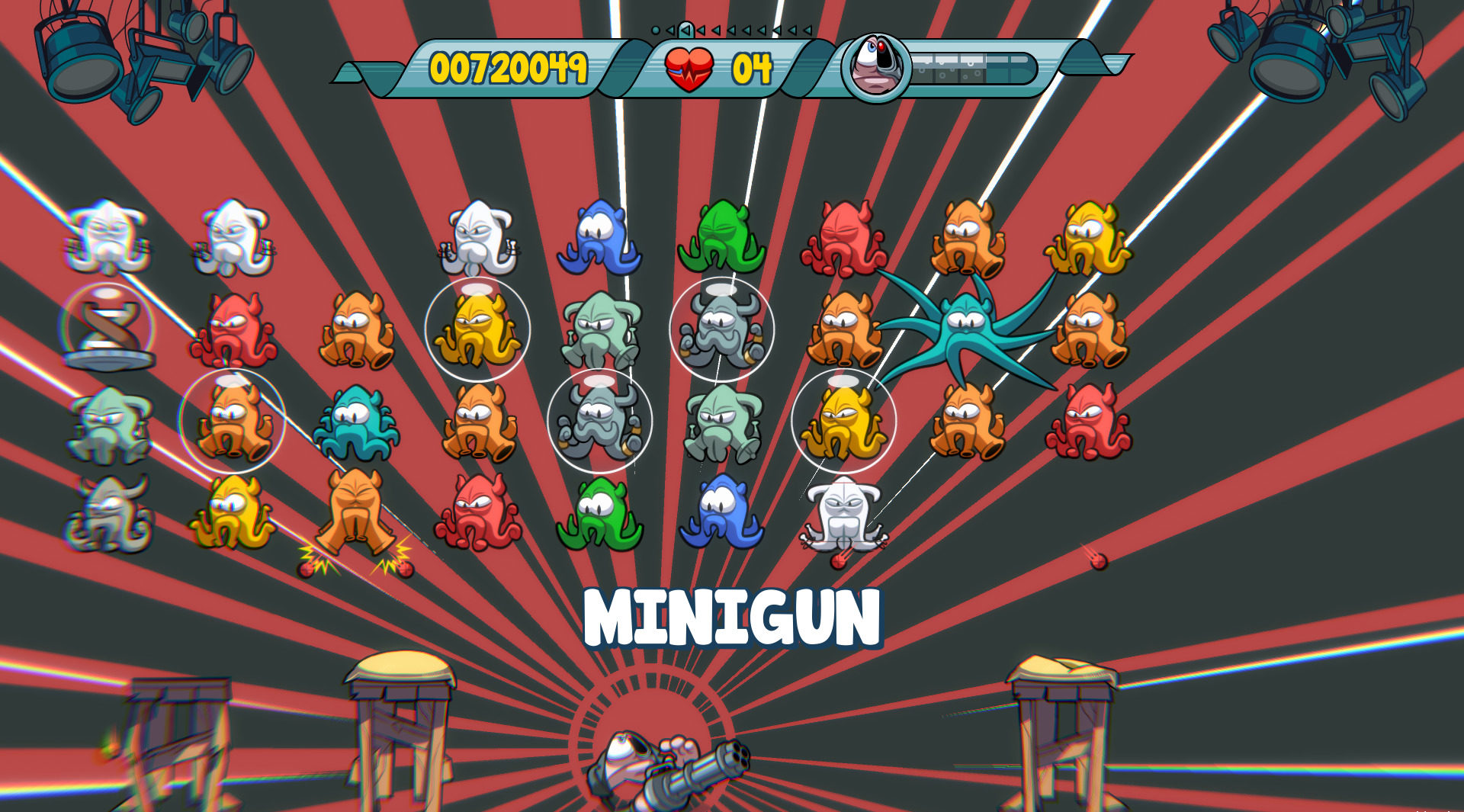 We can't wait to hear your thoughts about the latest version of Doughlings: Invasion! Be sure to let us know about your resistance against the fearsome and colorful invaders. Until we meet again!
See you around space Doughlings…